"The Best Place for Braces in Redding, CA"
At Shasta orthodontics in Redding, we provide state-of-the-art orthodontic services with affordable payment plans, because we believe everyone deserves a beautiful smile.
Why Patients Choose Shasta Orthdontics
Redding's Orthodontist
A Passion for Excellence
"Every person has a beautiful smile just waiting to be discovered. My passion is helping them find it."
What Our Patients Say
We're proud to be the top-rated orthodontist in Redding, CA
Friendly, Gentle and Caring
I highly recommend it to everyone. Dr. Karen McCarthy is a great woman orthodontist and she is beautiful. She is helpful, intelligent, compassionate, friendly, gentle, caring , hardworking, and dedicated to her job. She is extremely amazing and she did a great job of my braces. I'm so grateful to her Dr. Karen McCarthy and her staff.❤
Best Experience Imaginable!
I am highly impressed with my teeth, bite, and smile after my treatment as well as the high level of patient service I received. I not only had the best experience imaginable, but my treatment was also very affordable! I will be referring my husband and taking my children there as they get older as well. I would and will recommend Dr. Karen McCarthy and her staff to anyone needing or wanting braces.
All Our Kids Will Get Their Braces From Dr. McCarthy
Recently I was unsure about a procedure they were performing on my daughter, and Dr. McCarthy called me personally to explain every detail. She then completed the procedure beautifully, with results we didn't even know were possible! In the future all of our children will be getting their braces through Dr. McCarthy's office...and I can't wait to see the results!
Ask About Our
No-Interest Payment Plan
Call to schedule a no-cost consultation
Beautiful Smiles for Children
Having a beautiful smile will change your life.
Dr. McCarthy and her team make getting braces fun! Her gift to the world is "Creating Beautiful Smiles that Last a LIFETIME.©
Call today to schedule a no-cost consultation for your child.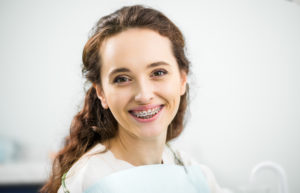 Beautiful Smiles for Adults
A beautiful smile makes a dramatic improvement in how you look and how you feel about yourself.
Our interest-free financing makes braces affordable for everyone. In just a few short months you could have the smile of your dreams.
It's never too late for a beautiful smile.
Call today to schedule a no-obligation consultation with Dr. McCarthy.
Meet Our Team
We love seeing our patients smile.
Schedule A No-Cost Consultation
We offer affordable payment plans and we accept most insurance. Call: (530) 223-6850